Unusual physical education scheme was launched in the 5th Bocskai Brigade of the Hungarian Army. Sándor Komor, Sergeant Major returned from his promotion course in the USA, bringing home the methods of the U.S. Marine Corps.
– The officer-training academy was held in Quantico, Virginia and its aim is to unite the theoretical background, the methodology and the physical activity. What I could bring back home is the structure and methods of the P.E. lessons- said the Sergeant Major. He added that this system, which was introduced in the U.S. Marine Corps in 2009, teaches the soldiers how to look as and act as an officer's deputy. They learn pedagogy and teaching methodology, so they become able to transmit their knowledge.
The Sergeant Major emphasized that this increased stress prepares soldiers to emotional and physical stress of a possible warfare situation.
-Therefore, it is important to train in uniform. In fact there are tasks that can be fulfilled onlyin those, for example crawling and transportation of wounded.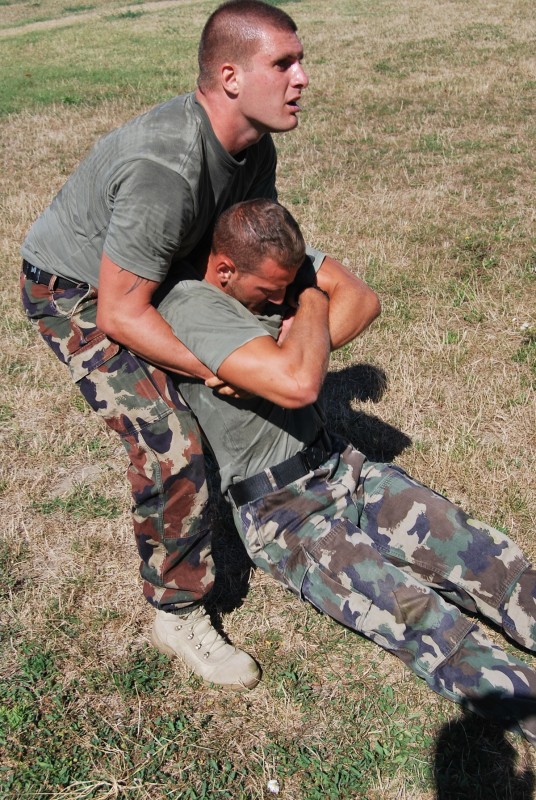 – These trainings have motivational and group building effect too. Soldiers can experience their own strength and they can learn how much they can rely on the companions. There are some exercises which develop speed, agility, strength or endurance.
The usual military training is also done. It is made up of a given number of push-ups, sit-ups and running in a specified time. Innovations are carried out in running exercises too; soldiers are divided in groups according to their performance. Better runners start later, so everyone hits the finish line at about the same time.
 Dr. Zita Markovic Révészné, Lieutenant