Output of Hungary's construction sector rose by an annual 5.0% in November, rising for the first month since the start of the coronavirus crisis, the Central Statistical Office (KSH) said.
On January 14th, 2021, patrols of the Létavértes Border Police Office stopped a truck on road 4806 between Kokad and Létavértes.
Police are searching Noémi Harangi who has disappeared in Fülöp.
70 m2 flat for rent
170 000 Ft
60 m2 flat for rent
125 000 Ft
52 m2 flat for rent
110 000 Ft
55 m2 flat for rent
125 000 Ft
36 m2 flat for rent
89 000 Ft
92 m2 flat for rent
180 000 Ft
87 m2 flat for rent
130 000 Ft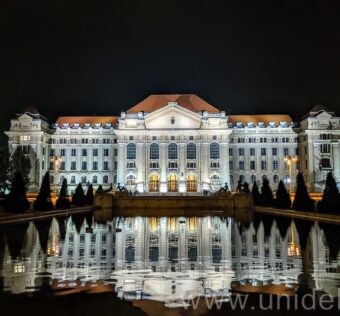 Over a hundred photos were entered in the competition organised by the Department of Cultural and Human Sciences of the Faculty of Humanities and the Event Coordination and Alumni Centre of UD. The winners received gift packages, and their photos will be exhibited.
Committed to making our services richer and more accessible for all, in addition to accessibility efforts and Zoo Pass concessions we constantly seek more and more opportunities to implement changes that will benefit visitors with disabilities.
Rainbow in Debrecen on 3 January 2021.