Programmes for the weekend, 21-22 July, 2012.Exhibitions
10:00 am. – 6:00 pm., MODEM (15 July – 7 October 2012)
Games, fishes, birds – Photo exhibition of István Soltész
More information HERE.
10:00 am. – 6:00 pm., MODEM (2 June – 9 September, 2012)
Very Special Joys – a retrospective exhibition by Endre Tót
More information HERE.
10:00 am. – 6:00 pm., MODEM (16 June – 31 December, 2012)
Foreign Matter. "Surrealism" in the Attraction of Reality.
Selection from the Antal-Lusztig Collection
More information HERE.


(15-24 July, 2012, Faculty of Music, UD)

Saturday, 8:00 pm  –  Woodwind Gala. 
Veronika Oross – flute
Zsolt Szatmári – clarinet
Dániel Tallián – bassoon
Katalin Sarkady, Judit Váradi, Edit Richter – piano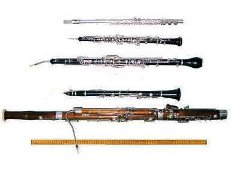 Programme:
Kovács Béla: Salute, Signore Rossini
Antonio Vivaldi: Trio sonata in A minor RV86
Kovács Béla: Ich Begrüsse Sie, Herr Johann Strauss!
Benjamin Godard: Suite
Kovács Béla: Hommage a Richard Strauss
Camille Saint-Saëns: Tarantella
Sunday, 7:00 pm  –  Percussion Gala                                  
Lorenzo Ferrandiz Carrillo (Spain),
SONUS percussion ensemble (artistic leader: István Szabó István),
and percussion students of the Y M S A
Cinema
Screenings in Apollo Cinema and Cinema City – in original language, with Hungarian subtitles.

Chernobyl Diaries (American horror, 86 min, 2012)
TRAILER
StreetDance 2 3D (English-German drama, music, romance, 85 min, 2012)
TRAILER
A Few Best Men (Australian comedy, 97 min, 2012)
TRAILER 

Balada Triste de Trompeta (Spanish horror comedy, 107 min, 2010)
TRAILER
Moonrise Kingdom (American drama, 94 min, 2012)
TRAILER
Les neiges du Kilimandjaro (French drama, 90 min, 2011)
TRAILER
The Mill and the Cross (Polish-Swedish drama, 92 min, 2011)
TRAILER 
Parties and concerts
Kossuth Square, 7:00 pm – "Debrecen Prom": Navrang (concert)
Nagyerdei Open-Air Bath – Bed Beach, Dokk Beach
Club Deep – Saturdays
Neon City & Garden – Neon Fever
4:00 am Sunday, Home – Coronita Afterparty