The Arnstadt plant of the Chinese battery manufacturer CATL operates in full compliance with local regulations, the mayor of Debrecen stated on the occasion of their visit to the factory in Germany on Tuesday, adding that they did not see any source of danger.
Debrecen City Hall wrote in a statement sent to MTI: László Papp (Fidesz-KDNP) visited the Arnstadt plant of Contemporary Amperex Technology Co. Limited (CATL) with Deputy Mayor Lajos Barcsa (Fidesz-KDNP) responsible for economic development.
The city leaders of Debrecen were welcomed by Jason Chen, the CEO of the company, and European Director Matthias Zentgraf.
The company's managers presented the Arnstadt factory, which was handed over last week. CATL's first European plant operates with the same technology as the one planned for Debrecen.
According to the announcement, Mayor László Papp highlighted the visit: they could see the model project of the European green transition in the Thuringian city.
"The factory represents the highest technological standard of the 21st century. We did not see any pollutants or sources of danger, the plant operates in full compliance with German safety and occupational health regulations,"
– the mayor emphasized.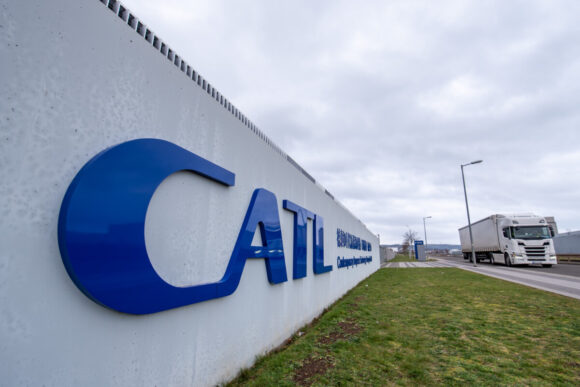 They also met with Frank Spilling, the mayor of Arnstadt, after which László Papp stated that they are working hard to significantly increase battery production capacities in the western half of Europe.
"With regard to the green renewal that will define its future, Europe is clearly relying on battery production. It is no coincidence that German politicians – including the left-wing, green party politicians – unanimously regard CATL's Arnstadt plant as a model project,"
– the mayor of Debrecen was quoted as saying in the announcement.
MTI
Photos: Debrecen City Hall